1 tag
Moved
I felt like changing my URL, so if my actual life is of any interest to you, let me know and maybe I'll tell you where I've moved to.
1 tag
NTU Sociology
I have officially accepted NTU's offer and hope the modules will prove to be interesting and enjoyable. With that, the search for a room mate for hall stay begins.
1 tag
Palm Trees
When I was younger and still living in Europe, I thought palm trees were a novelty. Now I hardly stop to give them so much as a second glance. Just goes to show how once we get used to something, we take it for granted.
1 tag
Unspoken Words
There is a reason words left unspoken leave room for regret more often than words that have actually passed our lips.
1 tag
Seams
When a seam of a bag breaks, it causes the threads which keep the fabric together to unravel. The content of the bag will eventually fall out as the fabric breaks apart. However, if the thread on one side of the bag securely hooks the thread on the reverse side, the bag will unravel at a slower rate. As a result, there'll be time to sew over and strengthen the bag. Oftentimes, sewing over...
1 tag
Fall 2010
HPU: Accepted for Business Administration in Marketing NTU: Accepted for Sociology NUS: Application pending SMU: Application rejected With that, I hardly am feeling excited. Would I have had an offer from SMU, I could have had the option of doing a double degree in Business and Social Science. At least NUS hasn't rejected me yet. Means there still is a chance of doing a double major in...
5 tags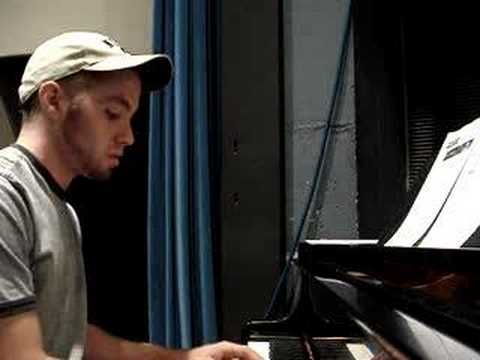 4 tags
4 tags
Quarktorte
Since my dad's been wanting me to bake his favourite cake for at least a year now and quark is not readily availabe, I substituted it with cottage cheese and ricotta. Currently it is sitting in the oven and I hope it will turn out close enough to the way he remembers it from when we still were in Germany.
4 tags
Struck off Hawaii
I have finally gotten round to rejecting HPU's offer for Business Administration in Marketing for Fall 2010. While I know I won't be able to attend HPU, a part of me wishes I could. Maybe because it is far, far away from anything I know and so would have allowed me to discover new things. I know I hated moving around so much when I was younger but somehow, it is kinda exciting (the...
3 tags
"A classic is something that everybody wants to have read but nobody wants to..."
– Mark Twain
3 tags
Less than 24 hours
I was given 22 hours and 54 minutes between a phone call and my admission test and interview. Given the many days spent agonizing over applications though, I'm not gonna dwell on that. After all, as it turns out, anyone under consideration for admission to Sociology at NTU has to go through an interview. Hope all goes well tomorrow morning!
2 tags
15. April
When I woke up yesterday morning and looked at the calendar, the date didn't seem to be a particularly important one to me. I was not scheduled to meet up with anyone or to do anything out of the ordinary. Yet, I had this feeling in my gut that it was going to be a significant day. Before falling asleep at night I remembered that feeling I had in the morning. I paused to think if that feeling...
3 tags
All NS Talk
J: 95% of the things they say is about NS.
CY: All the guys talk about is army.
PH: Let's change topic. Have you heard about the new Barbie girl...
(J & CY look at each other and snicker.)
A: Eh, we sang "Barbie girl" while marching!
(J & CY burst into laughter.)
3 tags
3 tags
2 tags
Waiting
The world will keep spinning as we wait eagerly filled with so much hope for those calls, interviews and admissions to the universities of our choice. Who knew the gap between the end of A Levels and the start of university would be so nerve-wrecking.
3 tags
Forever 21: Rip-off
A few days ago, I posted about a dress I was eyeing from Forever 21. Turns out the outlets in Singapore don't carry this dress. Called the flagship store today and was told not all items on the US website are available locally :( That's when I decided to check out the international shipping costs (although I wouldn't really order a dress online without first trying on a dress...
3 tags
I: (Stares unsure at the next word on the list.) That looks like it's Swedish!
J: Nope. "Smaragd" is German. It means "emerald", I think.
1 tag
2 tags
3 tags
How Do You Do
As I had my iPod on shuffle last night, I came across "How Do You Do" by Natasha Bedingfield. Not having listened to this song for almost two years just flooded my mind with the memory of a time when I had to listen to it 30 times a day. Pegasus Cheerleading 2008 still brings a smile to my lips today (:
2 tags
2 tags
15 Hours to Results
The clock is ticking as so many of us are counting down till we assemble in our respective schools' halls. The previous four years I watched my seniors receive their results from the gallery. This year my juniors will watch me. Oh the horror. I hope I am prepared for the worst.
1 tag
A Life Lesson and the Need for Consideration
Until today, I never did realize that it was possible to be at the wrong place at the right time. Usually people speak of being at the wrong place at the wrong time or being at the right place at the right time. Had I not taken the wrong turn and gone out the wrong exit at Serangoon MRT station today, then there wouldn't have been anyone to prevent this elderly man who lost his balance from...
2 tags
Acceptance to HPU
My formal letter of acceptance came in the mail yesterday. Kinda excited at the prospect of attending HPU but before I can move back 18 timezones, I'd need a scholarship first. As for those of you whose reaction was more sad than excited for me because you want me to stay on this island, don't worry, I still am hoping to make it into SMU.
2 tags
SAT Scores
While I didn't do brilliantly, I am not planning on re-taking that paper and experiencing the dragginess of it all again. I hit my target of more than 2000 and that's that. Score's decent and with no prospects of Yale, doing the SAT again just to hopefully improve to 2150 or so is not necessary for me. Either way, I still think it was quite an experience and it has convinced me...
2 tags
VJC Orientation 2010
Went for floorball training today. Hearing all the cheers and the mass dance songs blasting over the PA system while not being part of it all felt kinda strange. Four years in VJ are a really long time, yet it seems like it was just yesterday that I got my acceptance letter for the IP. Having been part of orientation thrice - once as freshman in IP1, once together with the incoming freshmen in JC1...
1 tag
Singlish at its Rawest
Overheard: "You know, what. I take something hor, I will confirm drop one eh." I have no idea what that person meant to convey with that.
2 tags
Apple iPad
There are mixed responses to the iPad since many hoped for a scaled down tablet of the Mac rather than a scaled up version of the iPod touch. Nonetheless, I like my iPod touch, so I think the bigger screen of the iPad is pretty neat. Add the iBooks store (if it ever does come to Singapore; after all there still is no music on the iTunes store for those living on the little red dot) and I'd...
2 tags
SAT
I'm glad those gruelling 5.5 hours are behind me. Reported with Sofia at AC at 0745 and was only released at 1315. The invigelators started going through how we should fill up the cover page around 0815 which took close to half an hour before we actually got round to starting our essays. When we finally were done at 1245, it took another half an hour before all scripts were finally accounted...
2 tags
Hawai'i Pacific University
Sent my documents via DHL yesterday. Finalized my personal statement. Submitting the online application form either today or tomorrow. Spent some time reading students' reviews on HPU. Quite a few seemed to agree that the main campus does not come across as the most secure place to be, especially at night. School spirit is not exactly on the priority list of most students. Dorms apparently...
2 tags
Sunderland vs. Chelsea
J: Sunderland played against Chelsea on Saturday. Guess the score.
C: (quickly) 10-0!
J: Don't be mean!
M: Haha. 5-0?
J: 7-2.
M: At least I got the goal difference right!
"Humility is like a flower - the moment you display it, it withers."
– Pastor Benny Ho
2010
A new year awaiting many new beginnings.
2 tags
Subject to Interpretation
Me: "To let for sale"?
Dad: This means it's either to be rented out or to be sold.
Me: Then they should have put a slash or an "or".
Dad: Or an "i" is missing.
Me: An "i"?
Dad: Toilet for sale.
2 tags
Pronunciation Problems
Since so many people around me pronounce "schedule" as |\she-dü-l|, I just wanted to clear things up. "Schedule" really is meant to be pronounced as |\ske-jü-l|.
"Facebook is my social newspaper."
– Jastine quoting Chun Han
1 tag
Why the girls never fail to amuse me
M: Is there a heater?
R: No, no, the water is cold.
M: What!
R: Of course not! This is a five star hotel. What do you expect?
JY: Oh yeah, the water's cold. I showered with warm then cold water.
D: Huh. Really?
JY: It tightens the skin.
T: What do you wanna tighten your skin for? You're no chicken.
3 tags
Random improvisation on the piano (: Anyone know...
4 tags
College Application Essays
As you sit down and crack your brains over how to approach that essay which supposedly could make a difference in your application, you wonder how you can set yourself apart from the rest. Yes, starting with quotes is cliché but what if you could twist a familiar quote to take on a new meaning and in the process show who you are or aspire to be? And so after a while, you come up with a good idea...
3 tags
Three Clergymen, Three Faiths, One Friendship →
Racial Harmony Day just doesn't do enough in aiding "racial harmony" in schools. What we need is to constantly be open to listening to others' views without imposing our own since it's only through understanding that we can go beyond "toleration" and reach "harmony".
3 tags
Danger
There always is this danger that when given too long a break, productivity will decline and fail to reach optimum level again. But with a bit of extra effort, maybe I can even surpass previous optimum levels and hopefully kill my last paper before it kills me.
3 tags
STUDY
I need to get back to studying. I need to get back to studying. I need to get back to studying. I need to get back to studying. I need to get back to studying. I need to get back to studying. I need to get back to studying. I need to get back to studying. I need to get back to studying. I need to get back to studying. I need to get back to studying. I need to get back to studying. I need to get...
Dates
I am craving for dates. No, not the intangible dates but the tangible ones. That's the fruit, by the way. Just in case you didn't catch that. Haha.
1 tag
Of Many Tomorrows
They say tomorrow never comes because tomorrow will always become "today" and bring another "tomorrow". With that, seize the day and make the best of it. Tomorrow will take care of itself.
"But Jesus spoke to them at once. "Don't be afraid," he said...."
– Matthew 14:27 (NLT)
3 tags
A Level Frenzy
Left with Theatre Studies and Drama (4th Dec) which in a way is a huge relief. While I wish I would've had another week to study for History (as the Science people do with a number of their papers), I'm just glad the worst is over. To those who still have papers, all the best and keep up your spirits! (: